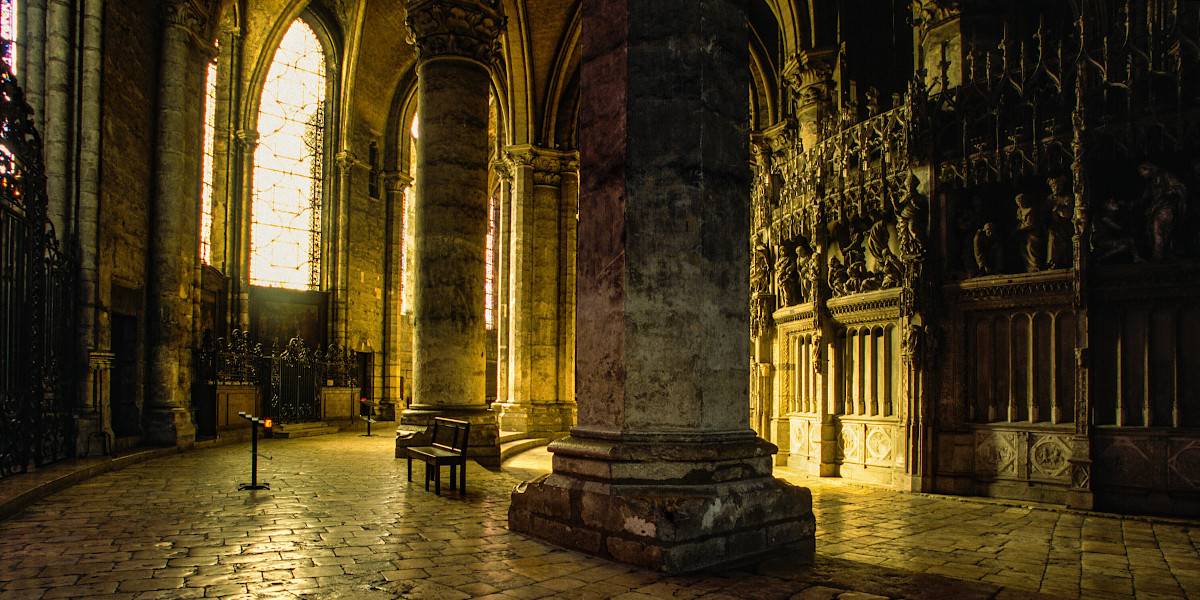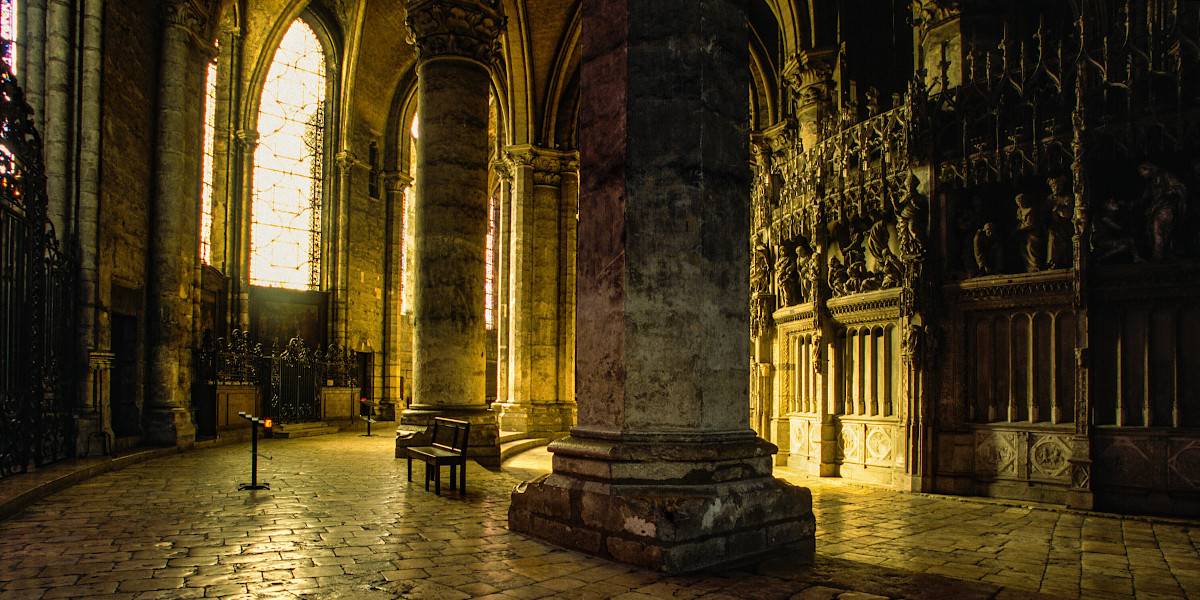 Chartres Wheelchair Loire Valley Accessible France Tours
Chartres Wheelchair Loire Valley Accessible France Tours
Interact With The Map And Choose Your Holiday
Check Our Adapted Transportation Videos
Europe Wheelchair Accessible Transportation
Chartres Wheelchair Accessible Tours
The city of Chartres wheelchair accessible tours, is absolutely worth a visit, especially for its Gothic Cathedral with its magnificent stained glass windows, one of the most beautiful in Europe.
Just beyond the Cathedral, Chartres hides a delightful old town to discover, with postcard views, neat gardens and small bridges over the canals.
Although not exactly within the itineraries of the Loire Valley, the wonderful city of Chartres deserves a detour or a stop coming from Paris, for its architectural and artistic beauty.
The typical half-timbered houses, the washhouses on the river, the stone bridges are just some of the reasons why walking on the banks of the Eure River is so pleasant.
The atmosphere seems suspended and calm, along the paths and roads you meet ducks and other aquatic birds not at all disturbed by people.
Chartres Private Accessible Tours
We are providing a safe and a full Loire Valley accessible tours around previewed accessible itineraries.
Disabled friendly accessible services includes professional guided tours and cruise shore excursions.
Visit this rich and fascinating land with an exclusive private Chartres wheelchair accessible tours with adapted van transportation specifically designed for wheelchair users tourists combined an holiday to across France.
Touring Chartres
In addition to the Cathedral, there are also other religious buildings, among which the following stand out.
The Église Saint-Aignan, founded in the V century but rebuilt in the XV/XVI centuries, interesting for its wooden ceiling with barrel vault, the frescoes with floral motifs and the bright XVI century stained glass windows.
The Église Saint-Pierre, built between the XII and XIII centuries, and decorated with a beautiful set of stained glass windows dating back to the XIV century.
Modern Église Saint Jean-Baptiste de Rechèvres, built after WWII to a design by architect Jean Rédréau and labeled Patrimoine du XXe Siècle.
Other things not to be missed in Chartres include the unusual Maison Picassiette, a house built and decorated between 1929 and 1962 by Raymond Isidore using broken pieces of porcelain and glass.
The Bel Air neighborhood, famous for its buildings covered with huge frescoes and the Jardin d'Horticulture, which houses a remarkable tree heritage with many rare species.
Among the major events in the city is Chartres en Lumières, which every evening, from April to January, illuminates about twenty monuments and unmissable sites with spectacular artistic projections.
Booking & Travel
Chartres wheelchair accessible tours, unmissable visit at it with our Loire Valley Wheelchair Accessible Tours.
Specifically tailored to wheelchair users, reduced mobility persons and disabled with an adapted van.
France Wheelchair Accessible Services
Slide 1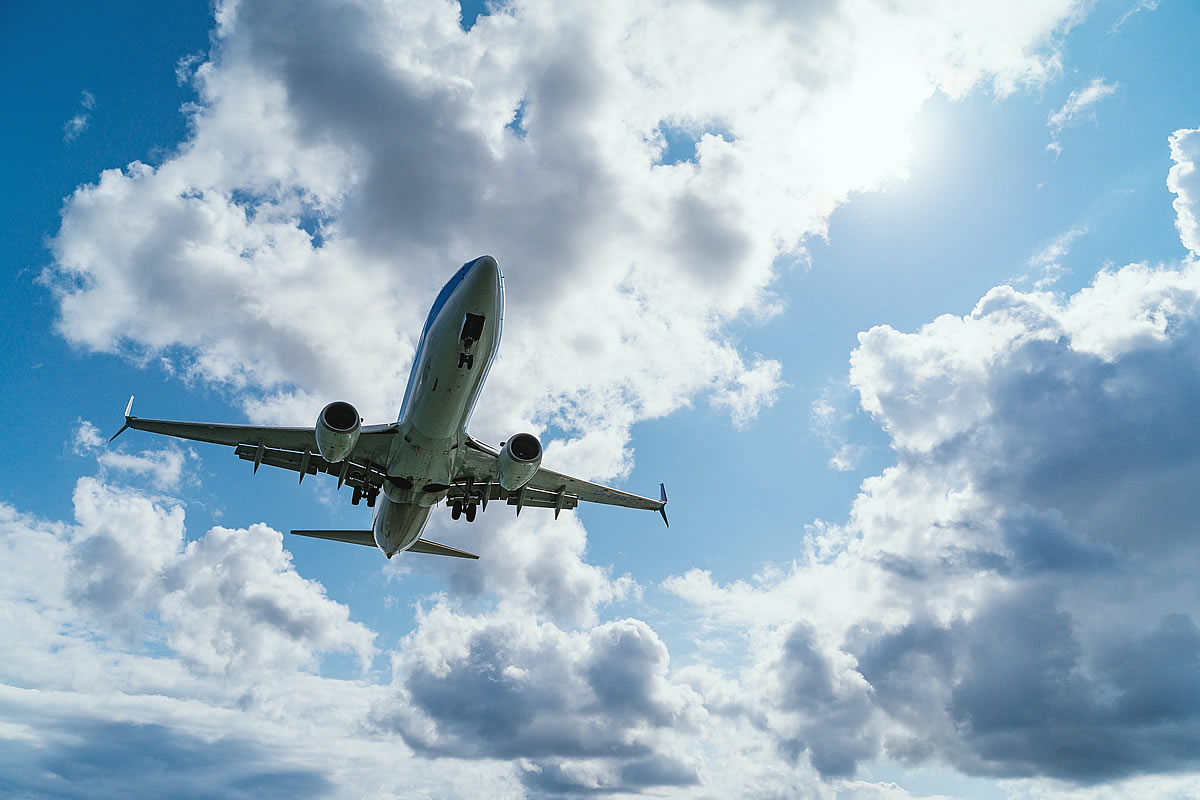 Architecture has to do with planning and designing form, space and ambience to reflect functional, technical.
Slide 1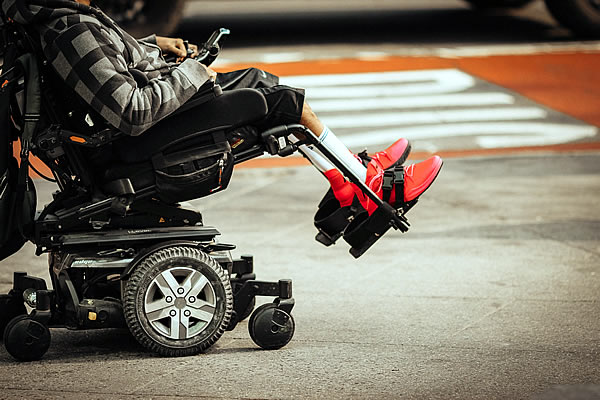 Architecture has to do with planning and designing form, space and ambience to reflect functional, technical.
France Wheelchair Friendly Accessible Hotels